Last night i had an epiphany as i was going to bed. But let's rewind before my epiphany!
My husband and i went to a picnic with my father-in-law and some other friends and family. At a picnic, there is always food. Lots of ribs, bbq chicken, hot dogs, hamburgers, buns, fruit, salad, green beans, chips, and drinks. As you can see, there was a lot of food. And since i have been going without meat during the week, i am allowing myself to eat meat during the weekend. Going without meat was nearly impossible so quickly so i am doing it gradually.
As my story goes on, i had some bbq chicken, salad and green beans and a pepsi to start. Then of course, i decided i was still hungry and went for some hot dog in the most delicious bun i had ever tasted. It was soft and gooey and just melted in your mouth also. After that, i wanted to taste some of the ribs so i went for some. With a side of hamburger bun. Of course, why not, a Rib Hamburger! That was delicious!
My husband on the other hand did not want another plate because he was FULL! The concept of being FULL did not even cross my mind (maybe briefly) but the idea of tasting everything that was delicious over took me and i continued to eat. After the picnic, of course i was full and uncomfortable.
Fast forward six or seven hours later. We are at home, watching a movie and the husband is munching on some tostitos. Mind you, i just had a McCafe fruit shake so i should be fine. But the knowledge that the tostitos are delicious lures me into eating some. My husband, ever the loving husband he is, gives me a look but doesn't say anything.
After i ate to my satisfaction, i felt disgusted! My body did not feel good because i was way too full! And it just felt uncomfortable. Of course, i had a mini nervous breakdown infront of my hubby who comforted me and said he will be more supportive and not eat snacks that would entice me. But that's not the point, is it? I am a grown ass woman, i should be able to know when i am full.
This weight loss thing begins in the mind and nowhere else! If i am not strong in mind, i will not be strong in my decision making about food and eating!
So just after my prayers and before i drifted off to sleep, it hit me. How can my body take care of me if i am not taking care of it? How can my body be strong and lean when all i feed it is junk and fat?
It really all does start with Self-Love, the fact that i love myself enough to want to take care of my body! This week's challenge is: before i eat anything to ask myself, "is this taking care of my body?"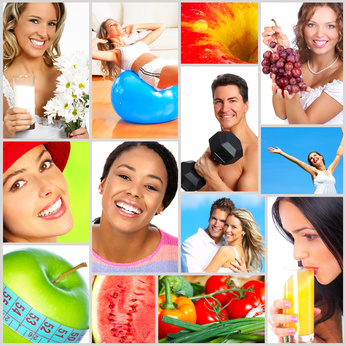 Have you had any epiphanies recently about weight loss?